---
Few words about us

---
In summer of 1998, the small building that, until then, was storing grain and olive oil, and outside had a garden and chicken coop, was converted into a small kitchen with tables in the garden. Nikos and Katerina are graduates of TEFAA (Gymnastics Academy) but were unemployed. Having worked in food shops in previous years as students, they decided to make a small tavern in the garden of their home, together with the beginning of their life as a couple.
Parents did not want their children to become "tavern owners" but did not understand then that the studies are an asset that you do not lose; instead, it makes one more efficient in any professional field. They couldn't, of course, not help their children in this new venture. So the two mothers came into the kitchen and married off their children and Kytherian cuisine with Spartan cuisine.

21 years later, there is no local or visitor that has not eaten even once, at Taverna Filio!

It is one of the taverns you should visit because it will remind you of your mom, your grandmother, and definitely something pure, clean, and tasty.
---
---
Why visit Taverna Filio
We use only the purest ingredients from our garden and local producers to produce all the traditional products you will find in Filio.
Over the years we have made many friends. See what they say for Taverna Filio, in tripadvisor and social media.
We live all year round in beautiful Kythera, a single Greek island that combines the beauty of the Ionian Sea with easy access from Athens! Learn more about our island Tsirigo.
We will be glad to meet you! Contact us if you have any questions about Taverna Filio or Kythera, or if you just want to tell us hello! We will be happy to hear from you.
Traditional
recipes

---
Good food is
our passion

---
Original
flavors

---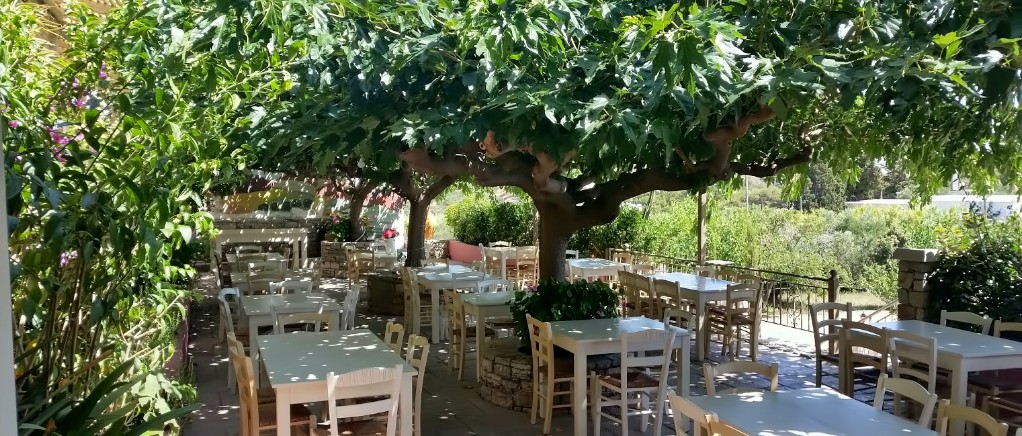 ---
From early June until late September, you will find us in the tavern Filio, in the cool courtyard under the mulberry trees. We will serve you the purest that Kytherian nature and local producers have to offer.
The rest of the time you will find us in Kythera, making desserts, gathering olives for oil this year, making wine and fatourada, collecting snails and vine leaves, planting corn and beans, making pickles, olives and bulbs, gathering sage, rosemary, thyme, sea fennel and of course breeding roosters.